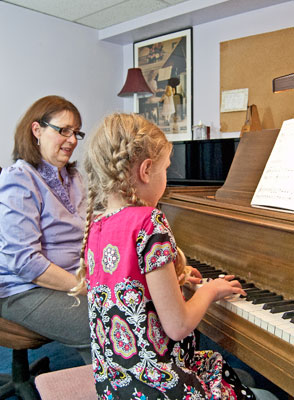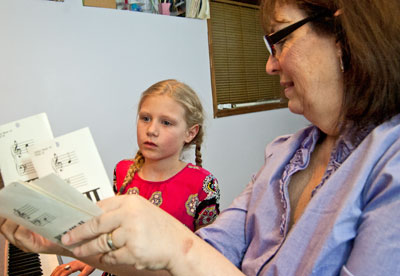 Program:
Year-round (12 Month) schedule
One-on-one instruction
Half-Hour lessons
All ages & levels
Methods Used:
Alfred Basic Piano Library & Faber
Various supplemental books
Ries and Sadler Theory
Full literature is covered after methods (Intermediate and advanced students). Additional music concepts covered during lessons using games and activities. Concepts include:
Ear Training
Site Reading
Note Reading
Rhythm Training
Learning About Composers
Recitals
I offer at least 4 recitals per year: May, September, October, November or December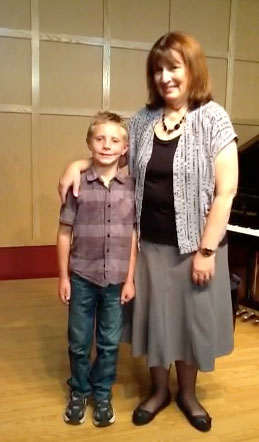 The piano students' favorite recital of the year is our Halloween recital in October. This recital is held at Summerhays Music an always has a special guest. Some of the spooky guests over the years have been:
Chewbacca
Idaho Jones
Zombies
British Bobby
Chuck Morris (that's right, not Norris)
Dr. Evil
Gandalf
A Gorilla
Napolean Dynamite
Click here to see our recital photos and blogs.

Festivals & Competitions
I am a member of the Federated Music Clubs, and our club participates in Festivals every year in both Solo & Concerto.

Tuition
New students – $65.00 per month. Tuition is due the 1st week of the month. (If tuition is paid the 1st week of the month, receive a $5.00 discount.)